Navigating the world of travel can be a daunting task with countless options at every turn. We've all been there, overwhelmed by choices and unsure which type of adventure best suits our wandering heart.
With first-hand experience in multiple types of travel and extensive research under our belt, we're here to guide you through this maze. This blog post will offer an in-depth look into various types of travel from solo ventures to luxury indulgences – delivering insights for your next epic journey! Let's begin the exploration!
Key Takeaways
Solo travel offers opportunities for personal growth, self – discovery, and building confidence. It allows travelers to tailor their adventures according to personal interests.
Safety tips for solo travelers include researching destinations, sharing itineraries with someone back home, staying connected, trusting instincts, being cautious with alcohol, securing belongings, and using reliable transportation options.
Top destinations for solo travelers include Bali (Indonesia), Prague (Czech Republic), Iceland, Tokyo (Japan), and New Zealand. These places offer unique experiences and opportunities for self-discovery.
Adventure travel offers thrilling activities such as safaris, summer camps for outdoor fun, hiking and trekking in stunning landscapes, wildlife conservation initiatives to protect endangered species.
Solo Travel: The Ultimate Guide for Independent Explorers
Embarking on solo travel can be an incredibly rewarding experience, providing the opportunity for personal growth and self-discovery.
Benefits of Solo Travel
Solo travel cultivates an atmosphere of self-reliance and independence. Venturing into new locales on your own opens doors for deep introspection, a chance to discover and explore oneself just as much as the destinations.
It forces one to step out of their comfort zone, sharpening problem-solving skills in unfamiliar environments. Not only does this boost confidence but also broadens perspectives about different cultures and landscapes around the world.
Unconstrained by travel partners' preferences, solo travelers have full freedom to tailor their adventures according to personal interests – from adventurous activities at dream destinations or peaceful retreats amid serene landscapes, every choice is yours alone! Sharing experiences with fellow solo travelers also helps build lasting friendships across borders.
Furthermore, encountering unexpected situations during solo travels can serve as life lessons that further enrich our knowledge and understanding of the world we live in.
Safety Tips for Solo Travelers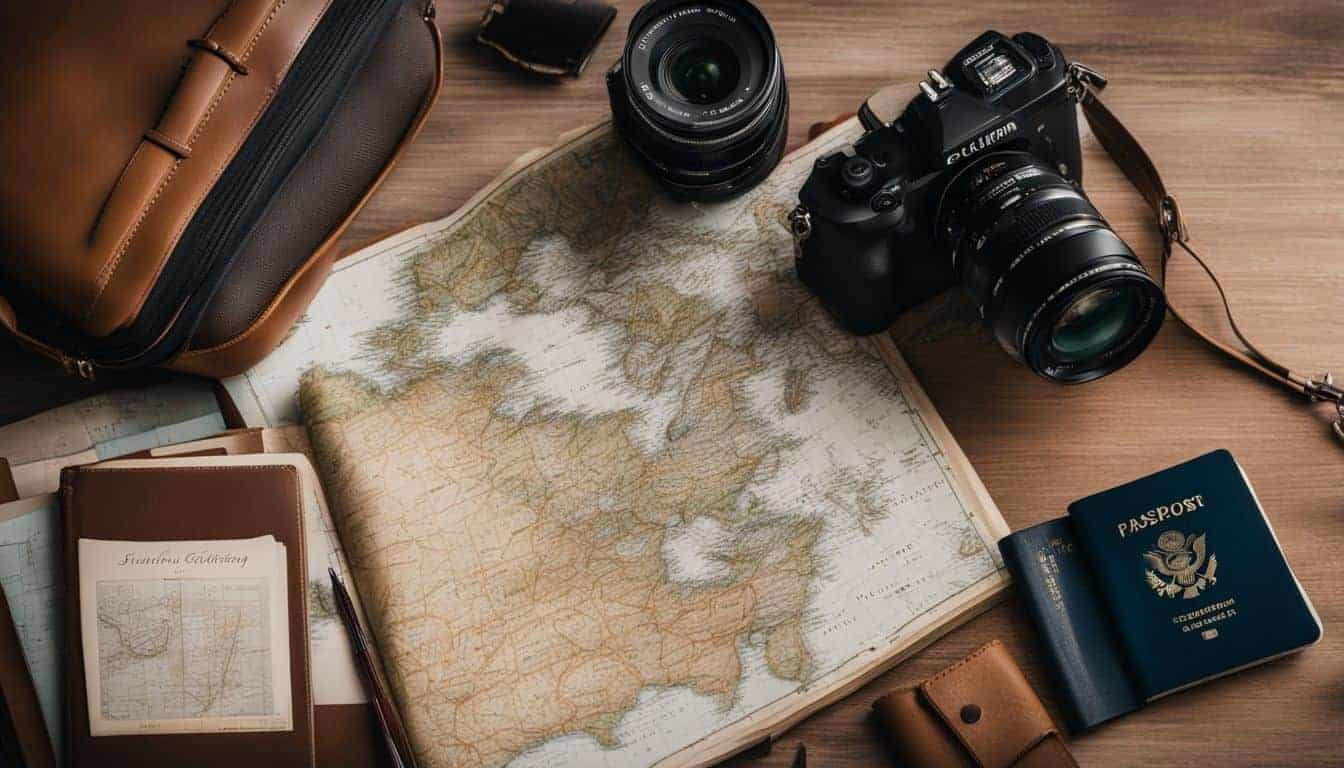 Solo travel can be an incredible adventure, but it's important to prioritize safety. Here are some tips to help ensure a smooth and secure solo trip:
Research your destination: Learn about the local customs, laws, and potential safety risks before you go.
Share your itinerary: Let someone back home know your plans, including where you'll be staying and how they can reach you.
Stay connected: Always have a way to communicate with others, whether it's a local SIM card or an international data plan.
Blend in: Dress like the locals and avoid flashy jewelry or accessories that may attract unwanted attention.
Trust your instincts: If something feels off or unsafe, remove yourself from the situation and find a safe place.
Be cautious with alcohol: Drink responsibly and be aware of your surroundings when enjoying nightlife or socializing with new people.
Secure your belongings: Keep valuable items locked up in a hotel safe or hidden in secure compartments of your bag.
Stay aware of your surroundings: Pay attention to who is around you and trust your gut if something doesn't feel right.
Use reliable transportation options: Stick to reputable taxi companies or trusted ride-sharing services when getting around.
Top Destinations for Solo Travelers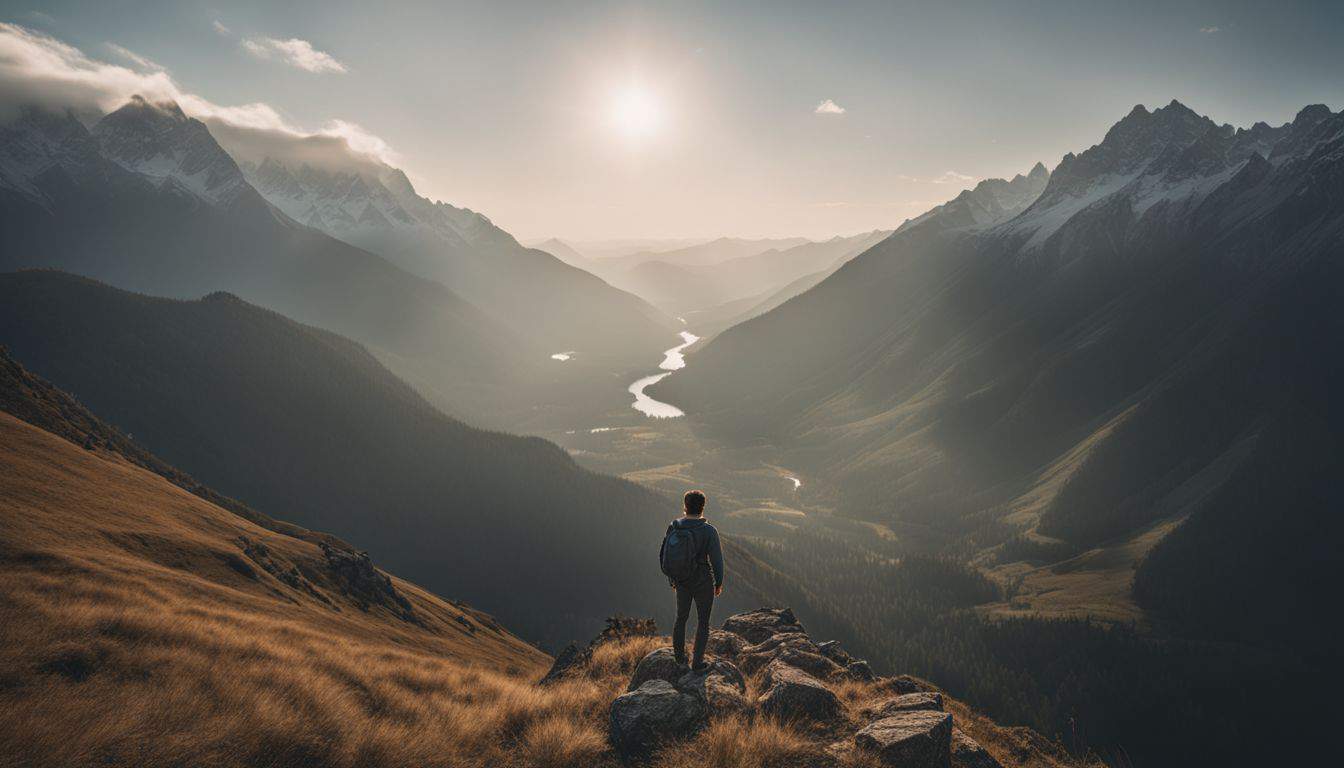 Are you a solo traveler looking for the perfect destination to explore on your own? Here are some top destinations that will surely feed your wanderlust:
Bali, Indonesia: Immerse yourself in the stunning beaches, vibrant culture, and spiritual experiences of this tropical paradise.
Prague, Czech Republic: Wander through charming cobblestone streets and soak in the architectural beauty of this historic city.
Iceland: Experience breathtaking landscapes with waterfalls, volcanoes, and geothermal hot springs that are sure to leave you in awe.
Tokyo, Japan: Dive into the bustling metropolis of Tokyo where you can indulge in amazing food, shopping, and immerse yourself in traditional Japanese culture.
Solo travel in New Zealand: Explore the stunning natural beauty of New Zealand through hiking trails, adventure sports, and breathtaking scenery.
Solo Travel Resources and Apps
I have discovered some great resources and apps that are perfect for solo travelers like myself. These tools can help make the journey even more enjoyable and stress-free:
TripIt: This app keeps all of your travel itineraries organized in one place, making it easy to access flight details, accommodation reservations, and other important information.
Google Maps: A must-have app for navigating unfamiliar cities or remote areas. You can easily find directions, discover local attractions, and even save offline maps for offline use.
Skyscanner: This website and app is perfect for finding the best deals on flights. You can compare prices from different airlines and book your tickets directly through the platform.
Hostelworld: If you're looking for budget-friendly accommodation options, Hostelworld is a great resource. It provides a wide range of hostels around the world with reviews from fellow travelers.
Yelp: When it comes to finding places to eat or drink, Yelp is a reliable source for reviews and recommendations from locals and tourists alike.
Duolingo: Planning to visit a country where English may not be widely spoken? Duolingo is an excellent language-learning app that will help you pick up the basics before your trip.
XE Currency: Avoid confusion when it comes to exchanging money by using this currency conversion app. It offers accurate rates and allows you to easily convert between currencies.
Google Translate: Overcome language barriers with this handy translation tool. You can translate text or even have conversations with people who speak different languages.
Trail Wallet: Perfect for budget-conscious travelers, Trail Wallet helps you track your expenses on the go so you can stick to your financial goals while exploring new destinations.
Safety apps: There are various safety apps available that offer features such as real-time tracking, emergency contacts, and panic buttons in case of any mishaps during your solo travels.
Adventure Travel: Exploring Different Types of Adventures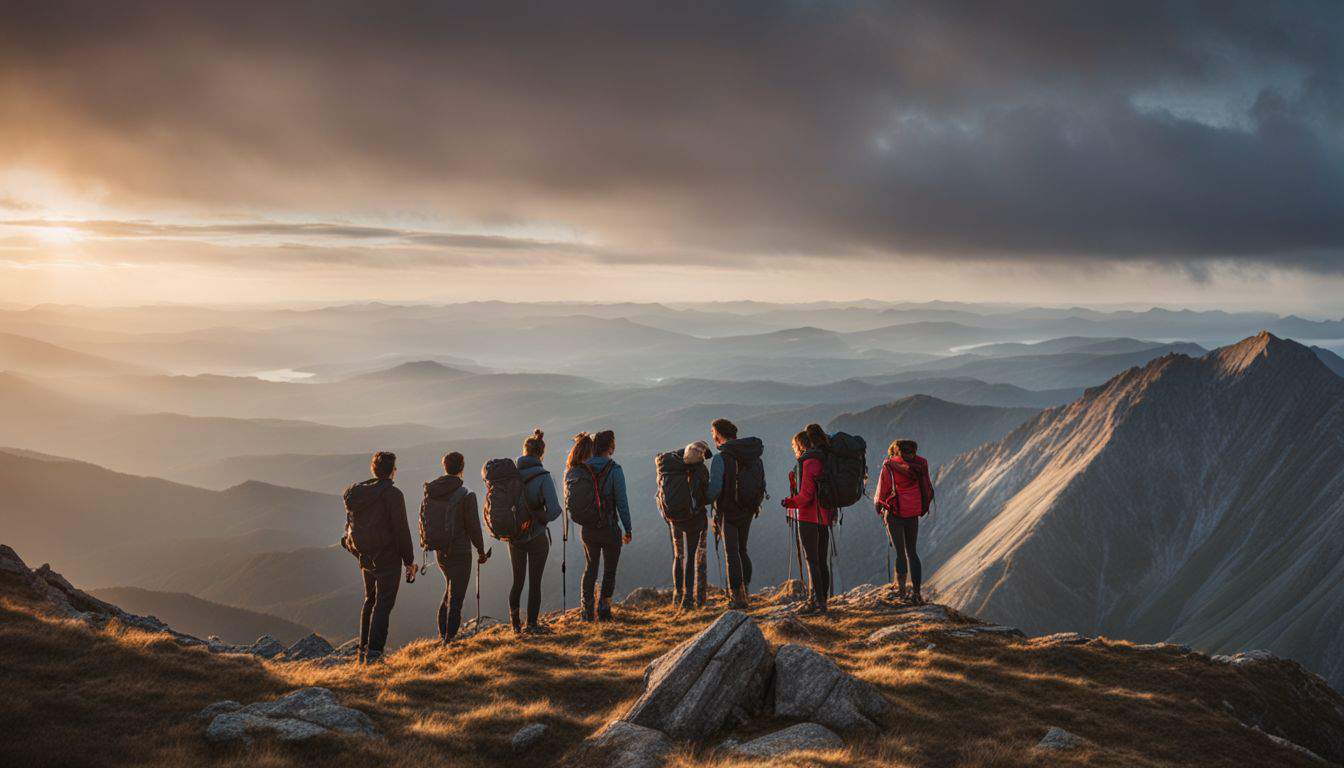 From thrilling safaris to exhilarating hiking and trekking experiences, adventure travel offers endless opportunities for excitement and exploration. Discover the world's most captivating landscapes and embark on wild rides that will leave you breathless with anticipation.
Read on to dive deep into the various types of adventures awaiting your adventurous soul.
Safari
When I think of adventure travel, one activity that always comes to mind is going on a safari. The thrill of being in the wild and getting up close with exotic animals is an experience like no other.
Whether you're taking a jeep tour or embarking on a walking safari, there's something magical about witnessing these majestic creatures in their natural habitat. From spotting lions roaming the grasslands to observing elephants bathing by the watering hole, every moment on a safari is filled with awe and wonder.
It's not just about the wildlife though; safaris also offer incredible opportunities to immerse yourself in different landscapes and learn about local cultures. So if you're ready for an adventure of a lifetime, make sure to add a safari to your bucket list!
Summer camps
I absolutely love summer camps! They are a fantastic way to experience adventure and have fun in the great outdoors. Whether you're a kid or an adult, summer camps offer exciting activities like hiking, swimming, canoeing, and even campfire storytelling.
Not only do they provide an opportunity to make lifelong friends, but summer camps also teach valuable skills like teamwork and leadership. So pack your bags and head to a summer camp for an unforgettable adventure this year!
Hiking and Trekking
I absolutely love hiking and trekking! There's something incredibly exhilarating about exploring nature on foot and pushing your limits. Whether you're tackling a challenging mountain trail or strolling through scenic landscapes, hiking and trekking offer unique adventures that allow you to connect with the natural world.
It's not just about the physical exercise – it's also an opportunity to immerse yourself in stunning environments, experience breathtaking views, and discover hidden gems off the beaten path.
So lace up those boots, grab your backpack, and get ready for an unforgettable journey into the great outdoors!
Wildlife Conservation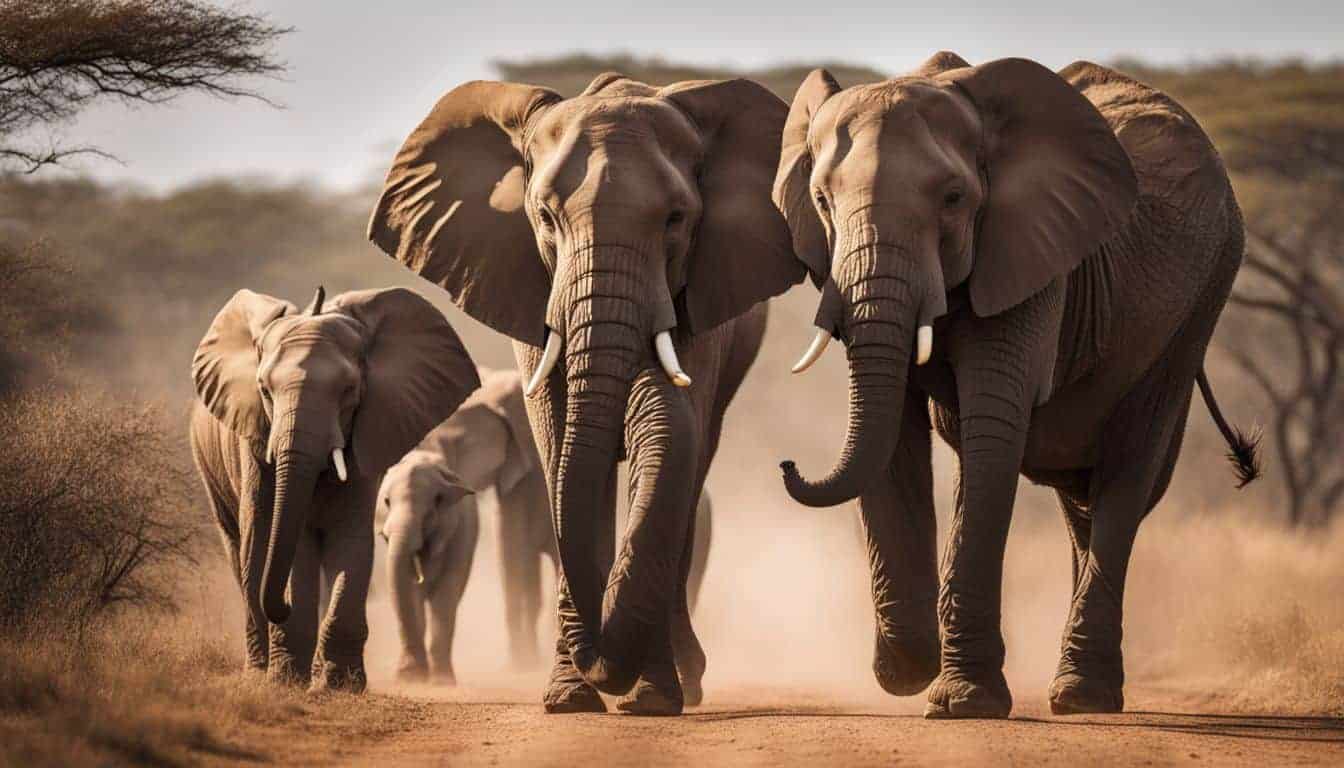 I love exploring the wild and learning about wildlife conservation. It's important to protect animals' natural habitats and ensure their survival for future generations. We can help maintain biodiversity and preserve endangered species by supporting wildlife conservation initiatives.
Whether it's participating in research programs, volunteering at animal sanctuaries, or promoting eco-tourism, there are many ways to make a difference. Let's work together to safeguard our planet's beautiful creatures and create a sustainable future for all life forms.
Cultural Travel: Discovering the Richness of Different Cultures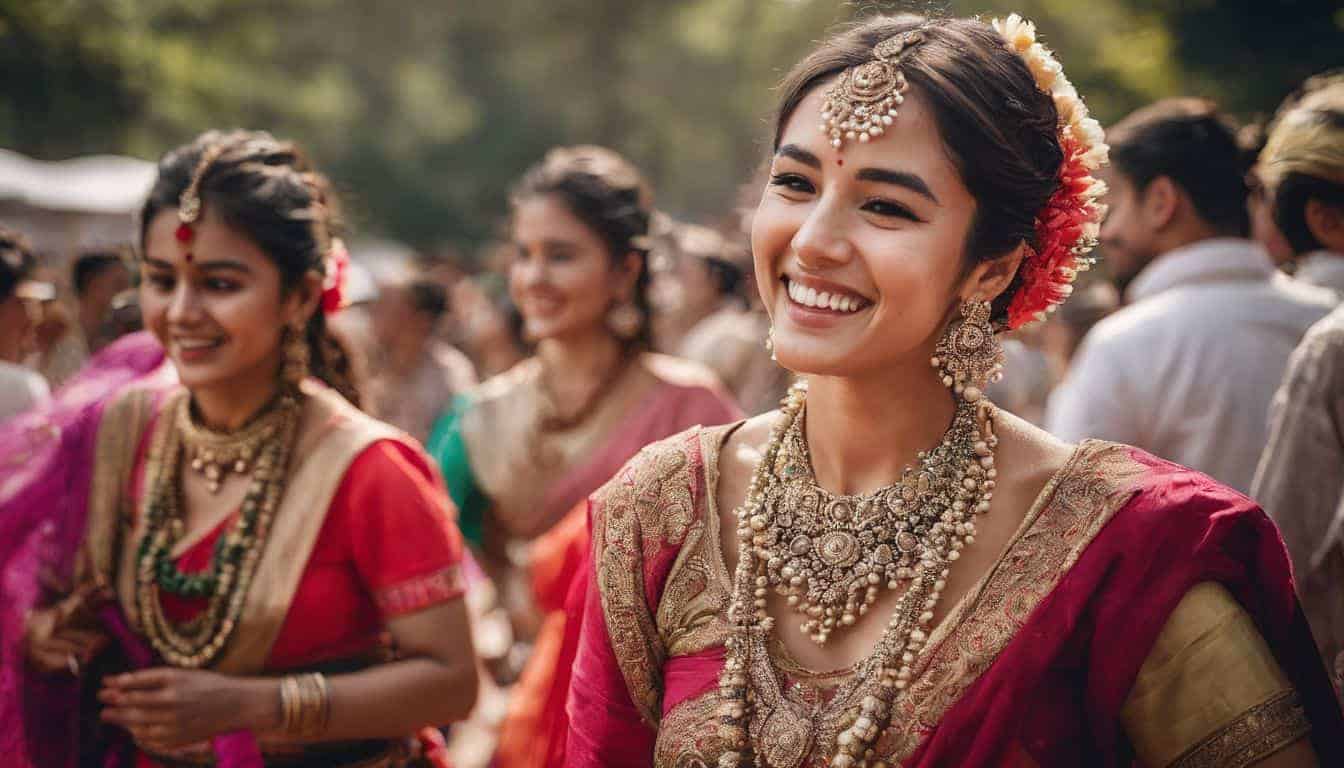 Immerse yourself in local traditions, explore historical sites, indulge in culinary experiences, and celebrate festivals and events from different cultures around the world.
Immersion in Local Traditions
Exploring different cultures and immersing myself in local traditions has always been a highlight of my travels. There's something truly enriching about stepping into the shoes of locals, learning their customs, and embracing their way of life.
Whether it's participating in traditional ceremonies, trying local delicacies, or engaging in cultural activities, immersing myself in local traditions allows me to gain a deeper understanding and appreciation for the people and places I visit.
Through these immersive experiences, I've learned about ancient rituals at temples, witnessed breathtaking festivals firsthand, and even picked up some new dance moves along the way.
Historical Explorations
I love delving into the past and uncovering the stories of our ancestors. Historical explorations allow us to step back in time and witness different cultures, events, and landmarks firsthand.
Whether it's exploring ancient ruins, visiting museums, or walking through cobblestone streets lined with historical buildings, there is something magical about connecting with the past.
These adventures provide a unique educational experience that deepens our understanding of history while also igniting a sense of awe and wonder. From exploring iconic sites like the Pyramids of Giza to discovering hidden gems off the beaten path, historical explorations offer endless opportunities for discovery and reflection.
Culinary Experiences
Exploring different cultures through their cuisine is an essential part of cultural travel. Immerse yourself in the flavors and traditions of a country by sampling local dishes, visiting markets, and even taking cooking classes.
Discover exotic spices, unique ingredients, and traditional cooking techniques that will tantalize your taste buds and expand your culinary horizons. Whether it's indulging in fresh seafood along the coast of Italy or savoring street food in Thailand, culinary experiences are a delicious way to connect with a culture on a deeper level.
Festivals and Events
Attending festivals and events is a vibrant way to immerse yourself in the local culture while traveling. From colorful parades to music concerts, these celebrations offer a unique experience that allows you to connect with the community and witness their traditions firsthand.
You can join in traditional dances, sample delicious local cuisines, and marvel at spectacular firework displays. Whether it's celebrating religious holidays or cultural landmarks, festivals and events create lasting memories while giving you an opportunity to make new friends from around the world.
So pack your dancing shoes and get ready to celebrate!
Participating in festivals and events not only introduces you to different customs but also provides insights into the history of a place. Through historical reenactments or guided tours, you can learn about significant moments in time that shaped a community's identity.
Attending these events allows you to visualize stories told through artistic performances or interactive exhibitions. By immersing yourself in such experiences, you enrich your understanding of diverse cultures and gain a deeper appreciation for the destinations on your travel itinerary.
Key Facts:
– Festivals and events give travelers the chance to engage with locals.
Eco-Travel: Promoting Sustainable Tourism
Eco-Travel promotes sustainable tourism through responsible wildlife tourism, conservation and preservation efforts, eco-friendly accommodations, and sustainable transportation options.
Responsible Wildlife Tourism
I believe that responsible wildlife tourism is crucial for preserving our planet's diverse ecosystems and protecting endangered species. By practicing ethical and sustainable approaches to wildlife encounters, we can contribute to conservation efforts while also having a memorable travel experience.
It's important to choose tour operators and accommodations prioritizing animal welfare, such as those promoting responsible interactions with animals in their natural habitats and supporting local conservation projects.
Remember, when engaging in wildlife tourism activities, always respect the environment and the animals by following guidelines set by experts in the field. Let's be conscious travelers who appreciate nature's beauty without causing harm or distress to its inhabitants.
Conservation and Preservation
Conservation and preservation are essential aspects of eco-travel. When we engage in responsible wildlife tourism, we actively contribute to conservation efforts to protect endangered species and preserve their habitats.
By supporting ethical organizations and initiatives, we can help ensure the long-term sustainability of our natural environment. Choosing eco-friendly accommodations that prioritize sustainable practices also contributes to reducing our impact on the planet.
Additionally, opting for sustainable transportation methods such as public transit or biking helps minimize carbon emissions and protect fragile ecosystems.
Eco-Friendly Accommodations
Eco-friendly accommodations are a great option for travelers who want to minimize their environmental impact while enjoying their vacation. These accommodations prioritize sustainability and conservation by implementing practices like using renewable energy sources, reducing water consumption, and promoting recycling.
Staying at an eco-friendly accommodation helps protect the planet and provides a unique and immersive experience for visitors. From eco-lodges nestled in rainforests to solar-powered resorts by the beach, various options are available that cater to different travel preferences.
By staying at eco-friendly accommodations, travelers can contribute towards responsible tourism and support businesses that prioritize sustainable practices. So why not consider booking your next adventure at an environmentally conscious lodging?.
Sustainable Transportation
I always make sure to choose sustainable transportation when I travel. It's not only good for the environment, but it also allows me to experience my destination in a unique way. Instead of relying on cars or airplanes, I opt for public transportation like buses or trains whenever possible.
This not only reduces carbon emissions but also gives me a chance to interact with locals and see the landscape up close. Another option I love is biking or walking around the city, which keeps me active and reduces my carbon footprint.
By choosing sustainable transportation, I feel like I'm doing my part in preserving our planet while enjoying my travels to the fullest.
Luxury Travel: Indulging in Exquisite Experiences
Experience the epitome of indulgence with high-end resorts, private tours, fine dining, and luxury cruises. Whether you seek relaxation or opulence, this guide has everything you need to create unforgettable memories.
High-end Resorts and Spas
I absolutely love indulging in the luxurious experience that high-end resorts and spas offer. The exquisite accommodations, world-class amenities, and top-notch service make it a truly unforgettable getaway.
Whether you're looking for a tropical paradise or a mountain retreat, these high-end establishments provide the perfect setting for relaxation and rejuvenation. From rejuvenating spa treatments to gourmet dining experiences, every aspect of your stay is designed to pamper you and ensure that you leave feeling refreshed and revitalized.
It's all about treating yourself to the finer things in life and creating memories that will last a lifetime. So why not splurge on a stay at one of these high-end resorts or spas? After all, you deserve nothing but the best!
Private Tours and Experiences
I love the exclusivity and personalized attention that comes with private tours and experiences. It's a fantastic way to explore a destination at your own pace, while enjoying the luxury of having an expert guide who can provide insights and insider knowledge.
Whether it's a historical walking tour through ancient ruins or a luxurious wine tasting experience at a vineyard, private tours offer unique opportunities to delve deeper into the culture and attractions of a place.
You can customize your itinerary to focus on your interests, ensuring that you get the most out of your travel experience. With private tours and experiences, you'll have unforgettable moments that are tailored just for you.
Fine Dining and Wine Tasting
I love indulging in exquisite experiences when I travel, and one of my favorite ways to do that is through fine dining and wine tasting. There's something truly special about savoring a gourmet meal paired with a perfectly matched wine.
Whether it's enjoying a Michelin-starred dinner or exploring vineyards in the rolling hills of Tuscany, fine dining and wine tasting offer unique opportunities for sensory pleasure and culinary exploration.
From rich flavors to elegant presentation, every bite and sip take you on a delightful journey of taste. So if you're a foodie like me, be sure to add fine dining and wine tasting experiences to your travel itinerary for an unforgettable gastronomic adventure.
Luxury Cruises
If you're looking to indulge in exquisite experiences while traveling, luxury cruises are the perfect choice. These cruises offer high-end resorts and spas on board where you can relax and rejuvenate in style.
Private tours and experiences provide personalized attention, allowing you to explore destinations at your own pace. Fine dining options with world-class cuisine and wine tasting events elevate your culinary experience while sailing the seas.
Luxury cruises provide a unique opportunity to immerse yourself in opulence and create unforgettable memories.
Conclusion on Types of Travel
Embark on your next travel adventure and explore the various types of travel that await you. From solo exploration to adrenaline-filled adventures, cultural immersions to eco-friendly experiences, and luxurious indulgences to soulful journeys, there is a type of travel for every adventurous soul.
So pack your bags, step out of your comfort zone, and let the world be your guide as you discover new landscapes, cultures, and unforgettable experiences along the way.
FAQs on Types of Travel
1. What are the different types of travel I can explore?
You can explore various types of travel such as adventure travel, cultural tourism, ecotourism, and beach vacations.
2. How do I decide which type of travel is right for me?
To decide which type of travel is right for you, consider your interests, preferences, and desired experiences. Think about whether you enjoy outdoor activities, learning about different cultures or simply relaxing on a beach.
3. Are there any recommended destinations for each type of travel?
Yes, there are recommended destinations for each type of travel. For example, adventure travelers may consider places like New Zealand or Costa Rica while cultural tourists may be drawn to cities like Paris or Kyoto.
4. Can I combine different types of travel in one trip?
Absolutely! You can combine different types of travel in one trip to make it more diverse and enjoyable. For example, you might start with an adventurous hike and then unwind by exploring local traditions and cuisine.